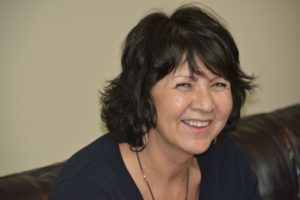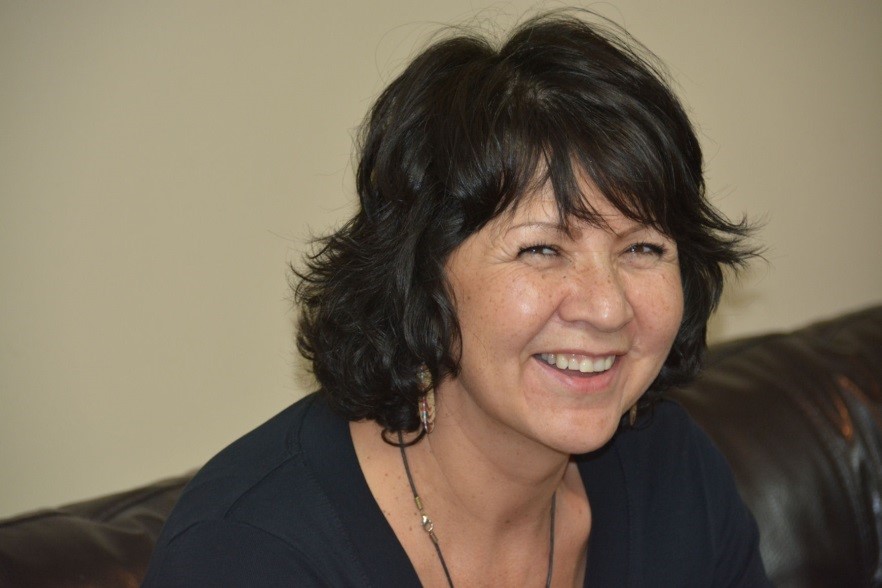 Diane Calliou
Director of Administration
Diane Calliou is the Executive Director of the Treaty 8 Tribal Association (T8TA).
Her primary role as the Executive Director is to implement directives from the BC Council of Treaty 8 Chiefs (CT8C) on collaborative initiatives as well as the day to day management of the Tribal Council office. The ED responsibilities include establishing and streamlining structures and processes including policies and procedures that support the Chiefs in their responsibilities at the Tribal Council level as well as supporting their mandate from their respective Communities.
Diane is a strong advocate for treaty, land, and resource stewardship and is committed to advancing the BC Treaty 8 communities in areas of cultural heritage, health and wellness and believes these areas are the foundation to building strong healthy communities.
Diane is of Dunne-za, Cree, and Saulteau descent, and as a member of the West Moberly First Nations Diane has had the privilege of serving her community as Council member for several years. Diane received her basic education in Chetwynd, British Columbia, with further training and experience in accounting and office administration. Additional training that Diane has received, includes, negotiations, mediation, and strategic planning. Diane's education and training continues through contemporary education, experience and support from traditional and cultural relationships within the Treaty 8 Territory, through guidance from T8 Elders and inspiration from T8 Youth.
Diane strongly believes in the collective entity of the Treaty 8 Tribal Association and is here for the benefit of its member Nations. Diane is friendly and approachable so, please feel welcome to contact her with any questions you may have.
dcalliou@treaty8.bc.ca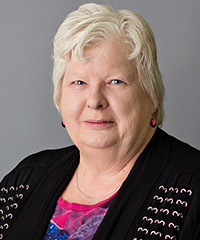 Audrey Cowger
Native Housing
acowger@pris.bc.ca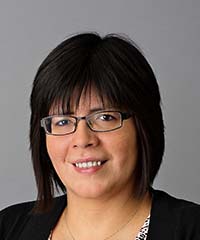 Marlene Greyeyes
Administrative Assistant
Marlene is a member of the Bigstone Cree Nation located in Alberta Treaty 8 Territory. Born and raised in Fort St. John, Marlene attended classes where she achieved her Office Administration Certificate and a Business Management Diploma.
Ms. Greyeyes began her employment at Treaty 8 Tribal Association in 2008. Since then, Marlene has worked in various capacities from Health, Social and Economic Development. Marlene is currently the Executive Assistant for the Administration. Her day to day task include assisting with Human Resources, Project Management and processing and issuing Certificates of Indian Status.
mgreyeyes@treaty8.bc.ca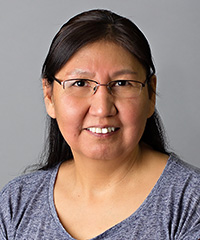 Gladys Lawrence
Medical Transportation Clerk
Gladys moved to Fort St. John from the Saik'uz First Nations in the fall of 1999. A number of years ago she completed a Computerized Bookkeeping Program, formerly known as Cariboo College and also has an Early Childhood Education Certificate from the Native Education College. Most of her work experience comes from working with her home community in Finance and SA Dept. She has also worked as a Receptionist at the Fort St. John Ministry of Agriculture and the Health Unit. Since, June of 2010 she has been working as the Medical Transportation Clerk for Treaty 8 Tribal Association, which sometimes can be challenging, but it is generally a meaningful and rewarding experience.
glawrence@treaty8.bc.ca
Alison Manitowabi
Finance Clerk/Indian Registration Administrator
Born in Northwestern Ontario, Alison is an Anishinaabe member of Wikwemikong Unceded Indian Reserve, located on Manitoulin Island in Lake Huron. She has lived in the Fort St. John area most of her life, raising 3 boys on an acreage in Goodlow. Alison worked for School District #60 as an Aboriginal Student Support Worker for 10 years at Clearview School, before moving into Fort St. John in 2013. Alison started working as the Receptionist for Treaty 8 Tribal Association in January 2015. During the Spring of 2016 Alison took training to become the IRA at Treaty 8.  As of June 2017, Alison was promoted to the position of Finance Clerk, with the departure of Treaty 8's long standing clerk, Lori MacAulay.  She is looking forward to her new position and all the rewards and challenges that come with it.
finance@treaty8.bc.ca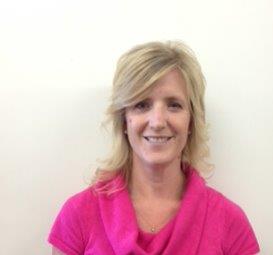 Kelly Ballard
Accountant
Kelly Ballard began working with the Treaty 8 Tribal Association in 2006 as a Finance Advisor for our organization. She is now our Financial Services Director and she works closely with our department leaders in monitoring budgets and ensuring the key objectives for our organizations can be supported. Kelly also collaborates with our Executive Team to review and assess our organization regularly, to ensure financial responsibilities are met and reported on.
Kelly is a Certified General Accountant and she has extensive experience working in government and business environments. Kelly spent four years as the Finance Manager for the Doig River First Nation and she also worked in the oil and gas industry in Calgary, Alberta (namely Union Pacific Resources and Conoco) before relocating to northeastern B.C.
In addition to working with Treaty 8, she enjoys raising her two daughters in the country just north of Fort St. John.
Kelly's continued contributions to our organization are highly valued and appreciated.
kballard@treaty8.bc.ca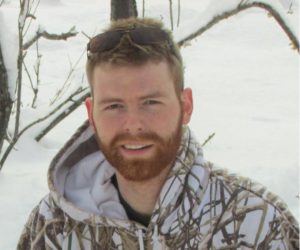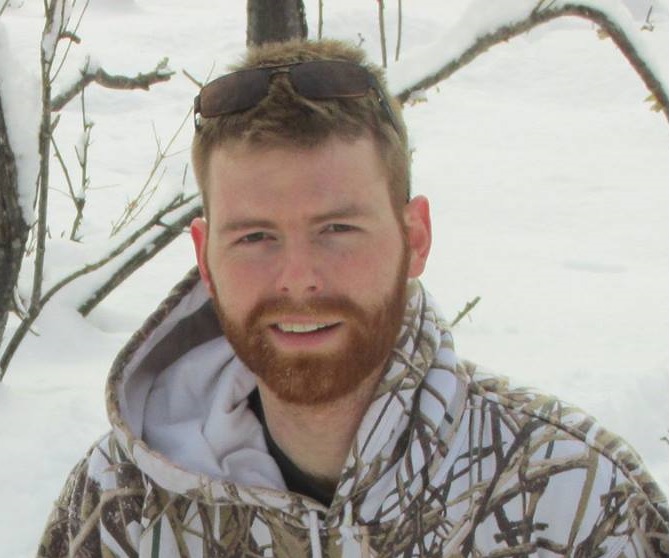 Michael Freer
Lands and Resource Manager
Michael Freer began his role as the Lands and Resource Manager for Treaty 8 Tribal Association in the fall of 2016. He completed his Bachelor's degree in Earth Science at Vancouver Island University and has worked for Treaty 8 First Nations, coastal First Nations, the BC and Alberta Government, as well as the mining industry.  
Michael is responsible for coordinating the collaborative lands, resource and cultural projects with Treaty 8 First Nation Communities. He is passionate about his contribution to the protection and maintenance of Treaty Rights and his values and interests align well with his role at Treaty 8.  
In addition to working at Treaty 8, Michael enjoys spending his time in nature and loves hunting, fishing, trapping, mountaineering and looking after his animals on his hobby farm.
mfreer@treaty8.bc.ca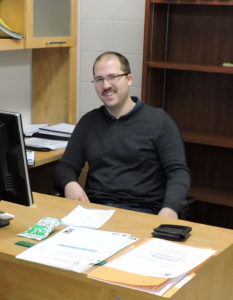 Josh McIlmoyle
Economic Development Manager
Josh McIlmoyle is the regional Economic Development Manager at Treaty 8 Tribal Association (T8TA). Josh will be leading collaborative economic initiatives as well as assisting communities with economic development initiatives and strategies. There will be a focus on community prosperity, while creating self-sufficiency, and promoting cultural sustainability.
Josh is originally from Peterborough, Ontario, home to the Curve Lake First Nation and Hiawatha First Nation. This is his third and final move to BC since his first visit to the lower mainland in 2005, his "hometown status" on Facebook has been Vancouver since then. Josh has obtained a degree in Business Administration with a primary focus in Accounting. He came to T8TA from a finance role with Halfway River First Nation's EcDev Corporation.
Josh is committed to the goals and values of the communities through open communication, community engagement, and collaboration. Look for Josh in your communities providing updates on initiatives, volunteering at events, and seeking your insight and wisdom. Feel free to engage him on cultural values and practices as he is always eager to learn and apply First Nation models to future initiatives.
jmcilmoyle@treaty8.bc.ca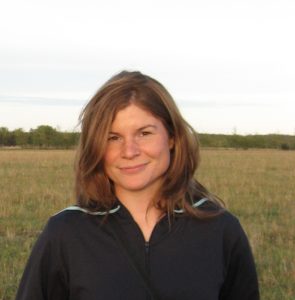 Verena Hofmann
TARR Archivist
Verena Hofmann was an infant when she immigrated to Canada from Germany with her immediate family in 1980.  She was raised and still resides in the rural community of Montney (traditional territory of the Dane-zaa), located northwest of Fort St. John, B.C. in Treaty 8.
Verena's working relationship with the Treaty 8 Tribal Association (T8TA) goes back to 2008 when she filled many roles concerning the Peace River Valley and the proposed Site C dam project. Additionally, Verena worked as the Claims Researcher doing oral history interviews.  After leaving the T8TA for a few years to work full-time as an interviewer with Tobias and Associates and to start a family, she returned to the T8TA at the end of 2016 to work as the Treaty and Aboriginal Rights Research Archivist.
Her educational background includes an Applied Arts Degree and a technical diploma in Land and Resource Management. Verena continues to pursue further education in social sciences and is currently completing a certificate in Reminiscence and Life Story Work.  She also builds her knowledge outside the classroom with Tobias and Associates by working on numerous Use and Occupancy projects across Canada and in Australia.
Verena's interest and passion in community based research was spurred while working for Doig River First Nation as both a Land Officer and Special Projects Coordinator. Verena was employed by Doig River First Nation for three and a half years.
Aside from her educational pursuits and work responsibilities, Verena enjoys hiking, canoeing, ethnobotany, collecting and pressing plants, and microphotography.
tarr@treaty8.bc.ca