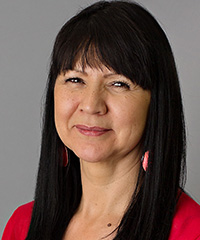 Diane Abel
Director of Administration
Diane Abel is the Director of Administration at the Treaty 8 Tribal Association (T8TA). Her primary role as the Director is to organize, administer, coordinate and support the BC Treaty 8 First Nations (T8FN's) with continued negotiations for collaborative resource management and revenue sharing Agreements, with the Province of British Columbia and within the western Treaty 8 area. Her primary role as the T8TA Director is to assist the collective T8FN's with establishing structures and process, as they move forward with building a collaborative relationship with Government and other funding agencies.
Diane excels in leading the T8TA team to meet their mandate, of creating superior methods of supporting processes; and for the effort to supply current information to the Treaty 8 members, councils, and governments in a meaningful, accessible, and professional manner.
Diane is committed to advancing western Treaty 8 community health, growth and wellness. She has worked as a West Moberly First Nations council leader for 6 years and is a strong advocate for Treaty, land, and resource management recognition and Community Health Development for our associated Treaty 8 communities.
Diane is a member of the West Moberly First Nations. She is of Dunne-za, Cree, and Saulteau descent. Diane received her basic education in Chetwynd, British Columbia, with further training and experience in accounting and office administration. Additional training that Diane has received, includes, negotiations, mediation, and strategic planning. Diane's education and training continues through contemporary education, experience and support from traditional and cultural relationships within the Treaty 8 Territory, through guidance from T8 Elders and inspiration from T8 Youth.

Diane's role has her working closely with several different people at several different levels. She always provides assistance when needed and she will ensure to find the assistance from another source when she may be unavailable. Diane is friendly and approachable, so, please feel welcome in contacting her with any questions you may have.
dabel@treaty8.bc.ca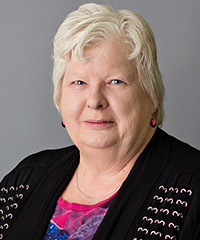 Audrey Cowger
Native Housing
acowger@pris.bc.ca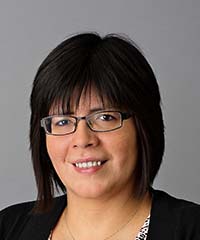 Marlene Greyeyes
Administrative Assistant
Marlene is a member of the Bigstone Cree Nation located in Alberta Treaty 8 Territory. Born and raised in Fort St. John, Marlene attended classes where she achieved her Office Administration Certificate and a Business Management Diploma.
Ms. Greyeyes began her employment at Treaty 8 Tribal Association in 2008. Since then, Marlene has worked in various capacities from Health, Social and Economic Development. Marlene is currently the Executive Assistant for the Administration. Her day to day task include assisting with Human Resources, Project Management and processing and issuing Certificates of Indian Status.
mgreyeyes@treaty8.bc.ca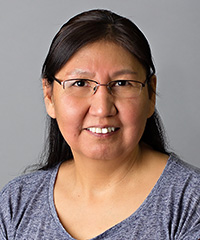 Gladys Lawrence
Medical Transportation Clerk
Gladys moved to Fort St. John from the Saik'uz First Nations in the fall of 1999. A number of years ago she completed a Computerized Bookkeeping Program, formerly known as Cariboo College and also has an Early Childhood Education Certificate from the Native Education College. Most of her work experience comes from working with her home community in Finance and SA Dept. She has also worked as a Receptionist at the Fort St. John Ministry of Agriculture and the Health Unit. Since, June of 2010 she has been working as the Medical Transportation Clerk for Treaty 8 Tribal Association, which sometimes can be challenging, but it is generally a meaningful and rewarding experience.
glawrence@treaty8.bc.ca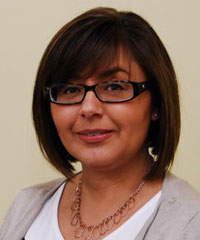 Lori MacAulay
Accounting Clerk
Lori MacAulay joined the Treaty 8 Tribal Association (T8TA) team in December 2006 as the Medical Transportation Clerk and become the TARR Archivist for the Treaty and Aboriginal Rights and Research Department (TARR) in July 2008. Lori took maternity leave in 2010 and returned to T8TA as the Finance Clerk in September 2011.
Lori is a member of the Upper Nicola Band at Douglas Lake, BC and moved to Fort St. John in 1980. Lori graduated high school and attended the local Northern Lights College where she completed an office administration program and one year of business management.
Lori began her career at the Daley & Lewis law firm in 1990 and continued working there for 16 years – until she had her first two children. After raising her children to elementary school ages, Lori re-established her career here at the Treaty 8 Tribal Association in 2006.
lmacaulay@treaty8.bc.ca
Alison Manitowabi
Receptionist
Born in Northwestern Ontario, Alison is an Anishinaabe member of Wikwemikong Unceded Indian Reserve, located on Manitoulin Island in Lake Huron. She has lived in the Fort St. John area most of her life, raising 3 boys on an acreage in Goodlow. Alison worked for School District #60 as an Aboriginal Student Support Worker for 10 years at Clearview School, before moving into Fort St. John in 2013. Alison started working as the Receptionist for Treaty 8 Tribal Association in January 2015. She is looking forward to many wonderful years working with the Treaty 8 staff.
reception@treaty8.bc.ca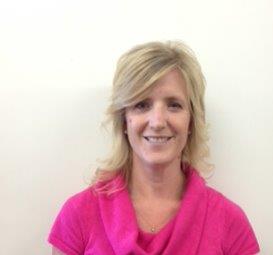 Kelly Ballard
Accountant
Kelly Ballard began working with the Treaty 8 Tribal Association in 2006 as a Finance Advisor for our organization. She is now our Financial Services Director and she works closely with our department leaders in monitoring budgets and ensuring the key objectives for our organizations can be supported. Kelly also collaborates with our Executive Team to review and asses our organization regularly, to ensure financial responsibilities are met and reported on.
Kelly is a Certified General Accountant and she has extensive experience working in government and business environments. Kelly spent four years as the Finance Manager for the Doig River First Nation and she also worked in the oil and gas industry in Calgary, Alberta (namely Union Pacific Resources and Conoco) before relocating to northeastern B.C.
In addition to working with Treaty 8, she enjoys raising her two daughters in the country just north of Fort St. John.
Kelly's continued contributions to our organization are highly valued and appreciated.
kballard@treaty8.bc.ca