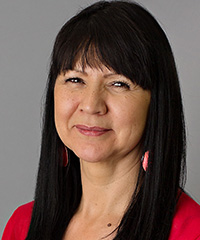 Diane Abel
Director of Administration
dabel@treaty8.bc.ca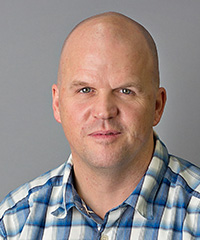 Susan Auger
CLO
sauger@treaty8.bc.ca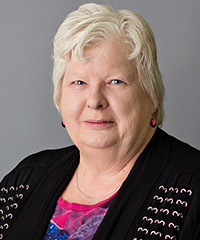 Audrey Cowger
Native Housing
acowger@pris.bc.ca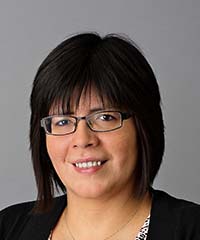 Marlene Greyeyes
Administrative Assistant
Marlene is a member of the Bigstone Cree Nation located in Alberta Treaty 8 Territory. Born and raised in Fort St. John, Marlene attended classes where she achieved her Office Administration Certificate and a Business Management Diploma.
Ms. Greyeyes began her employment at Treaty 8 Tribal Association in 2008. Since then, Marlene has worked in various capacities from Health, Social and Economic Development. Marlene is currently the Executive Assistant for the Administration. Her day to day task include assisting with Human Resources, Project Management and processing and issuing Certificates of Indian Status.
mgreyeyes@treaty8.bc.ca
Lynn Harvey
Project Coordinator
lharvey@treaty8.bc.ca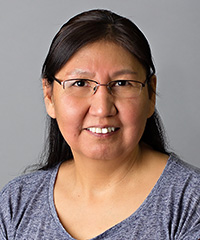 Gladys Lawrence
Medical Transportation Clerk
Gladys moved to Fort St. John from the Saik'uz First Nations in the fall of 1999. A number of years ago she completed a Computerized Bookkeeping Program, formerly known as Cariboo College and also has an Early Childhood Education Certificate from the Native Education College. Most of her work experience comes from working with her home community in Finance and SA Dept. She has also worked as a Receptionist at the Fort St. John Ministry of Agriculture and the Health Unit. Since, June of 2010 she has been working as the Medical Transportation Clerk for Treaty 8 Tribal Association, which sometimes can be challenging, but it is generally a meaningful and rewarding experience.
glawrence@treaty8.bc.ca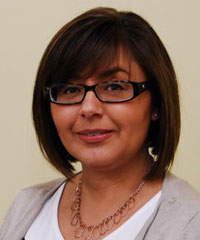 Lori MacAulay
Accounting Clerk
lmaccauley@treaty8.bc.ca
Alison Manitowabi
Receptionist
reception@treaty8.bc.ca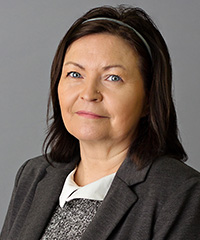 Cheryl Martens
Project Coordinator
Cheryl is a member of the Saulteau First Nations located in Moberly Lake BC. Her work experience includes: community engagement,planning and financial project management. Cheryl has a keen interest in program development and public administration to improve outcomes for aboriginal communities. Her passion and results based management practices working with First Nations and other aboriginal organizations in the Northeast region of BC has proven successful.
cmartens@treaty8.bc.ca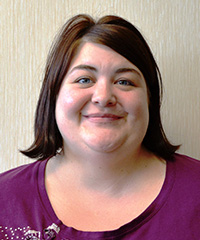 Leone Nippard
TARR Achivist
Hailing from the east coast of Canada, Leone recently joined Treaty 8 Tribal Association. Leone has a Bachelors and Masters from the Memorial University of Newfoundland. She has a extensive background in creating databases, inventories, transcribing, conducting oral history interviews and working in archival settings. Her research interests are occupational folklife, guiding and hunting, and foodways. Her Master's thesis, "Fishing is Not Everything: The Occupational Folklife of Guides at Pratt Falls Salmon Lodge" won two research awards.
In her free time she enjoys travelling and volunteering.
lnippard@treaty8.bc.ca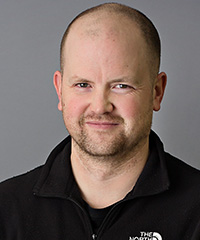 Jeff Richert
Site C EA Coordinator
jrichert@treaty8.bc.ca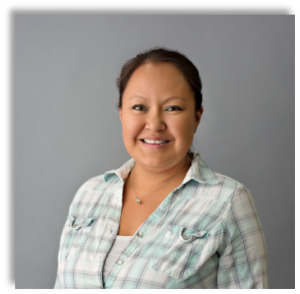 Sharon Tsakoza
CLO Referral Clerk
Sharon started working at the Treaty 8 Tribal Association in November 2012, Her interests in land protection lead her to began working in the Coordinating lands department (CLO) January 2013. As the Natural Resource Technician, Sharon provides support for the Treaty 8 communities her list of tasks include: reviewing various agreements including Economic Benefit Agreements and the Collaborative Management agreements. Reviewing land act referrals, filing and entering into the Referral Tracking System (RTS) database. Sharon generates reports using the RTS to support the management of referrals. She enjoys, training alongside CLO staff in relation to Wildlife, Forestry, Crown Lands, Oil and Gas, Parks, Assisting Treaty 8 Community Land Offices as required, presenting information to the Treaty 8 CLO Chief and Councils.
Sharon is a member of Prophet Rive First Nation and was born and raised in Dawson Creek BC, she has been living in Fort St John for past 16 years, and she is a mother of three beautiful girls, she's enjoys doing outdoor activities such as; camping and or just sitting around a camp fire with friends and family, reading/listening to music, animals, walking, 4x4ing.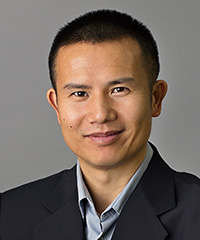 Jason Xiao
GIS Technician
Jason Xiao has been a Geographical Information Systems (GIS) Advisor for the Treaty 8 Tribal Association since July 2013. He uses specialized computer software, ESRI ArcGIS10, to manage and analysis spatial data, to create maps. Prior to coming to Canada, Jason was an instructor at the South China Agricultural University providing training in GIS and Remote Sensing Science to undergraduate and post-graduate classes. Jason obtained his Ph.D. in 2004 from the Beijing Forestry University (in Forest and Environmental Science). He obtained his M.Sc. and B.Sc. from the South China Agricultural University. He was an exchange researcher with the University of Maryland, USA, in 2005 – 2006.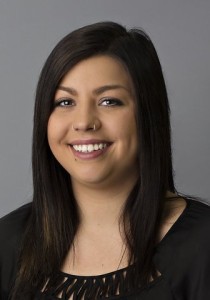 Alisa Froh
Health & Administration Assistant