Collaborative Economic Development Corporation, Kihew-Sas Ventures Ltd.
The Treaty 8 Tribal Association (T8TA) recently created a collaborative economic development corporation, Kihew-Sas Ventures Ltd.
This corporation holds a mandate to create opportunities from major developments in our territories and to invest back into Treaty 8 First Nations. "Kihew" means "Eagle" in Cree, and "Sas" means "Bear" in Dunne Za. Five of the Six First Nations are shareholders in the company.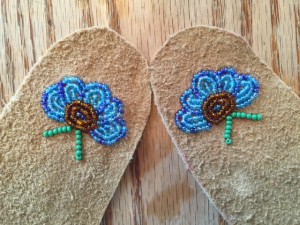 Kihew-Sas will seek to enable the full economic participation of Treaty 8 First Nations in the financial and economic benefits of large-scale economic development on Treaty 8 lands. Kihew-Sas has the potential to allow other First Nations to participate in these benefits, while at the same time balancing concerns regarding environmental issues and potential impacts to Aboriginal and Treaty 8 Rights and Title.
Specifically, this would include working with communities to negotiate agreements with proponents or private companies to help with grant applications for certain economic development initiatives. Whether those be through ISC, Clean Energy BC or another funder that plays a predominant role in economic development.