Treaty 8 Tribal Association (T8TA) Medical Transportation Assistance
T8TA is helping northern First Nations clients with applications for the financial assistance that is available to access health care. On occasion, clients must travel to areas with specialized medical health services that are not available locally.
Holly Yerhoff, T8TA's Medical Transportation Clerk, is responsible for processing these applications for assistance with transportation, accommodation, mileage and meal benefits.
Please see the links at the bottom of this page for FNHA Health Benefits Information Package and for the Medical Transportation Policy Framework.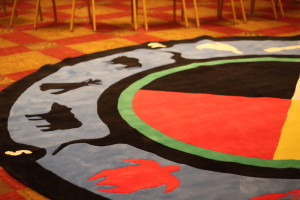 This service is for registered off-reserve First Nations clients living in northeastern BC (including Fort St. John, Chetwynd, Hudson's Hope, Pouce Coupe, Kelly Lake, Tumbler Ridge, Dawson Creek, Taylor, Fort Nelson, and all points in between).
Provincial Ministry of Employment and Income Assistance clients residing off reserve are covered through the Ministry's Medical Transportation Program.  Please phone: 1-866-866-0800
Some First Nations provide Medical Transportation Assistance to their members living off reserve anywhere in BC/Canada. Clients can contact their respective First Nation to enquire about extended Medical Transportation benefits for their off reserve members.
First Nations clients living on-reserve can access the same benefits by contacting the patient travel clerk at their respective band office. Each of the six bands has its own medical transportation to bring patients to the local hospital for specialized appointments, treatments or surgeries.
Please keep in mind, we can only assist with medical transportation benefits for OFF Reserve members living in Northeast BC. For other Non-insured health care benefits, First Nations members can contact the First Nation's Health Authority Benefits Regional office in Vancouver at 1-800-317-7878.
Please click on the link below for benefit entitlements – updated October 2019
Medical Transportation Policy Framework – Jul 2015
Contact Holly Yerhoff

Email: [email protected]

Phone: (250) 785-0612, ext. 228